Page 8 sur 8 •
1, 2, 3, 4, 5, 6, 7, 8
Merci pour votre vote !
Notez cette table de 1 à 5 :
Dernière édition par wims le Sam 11 Nov 2023 - 9:26, édité 2 fois

wims

Admin


Défi 1 Bille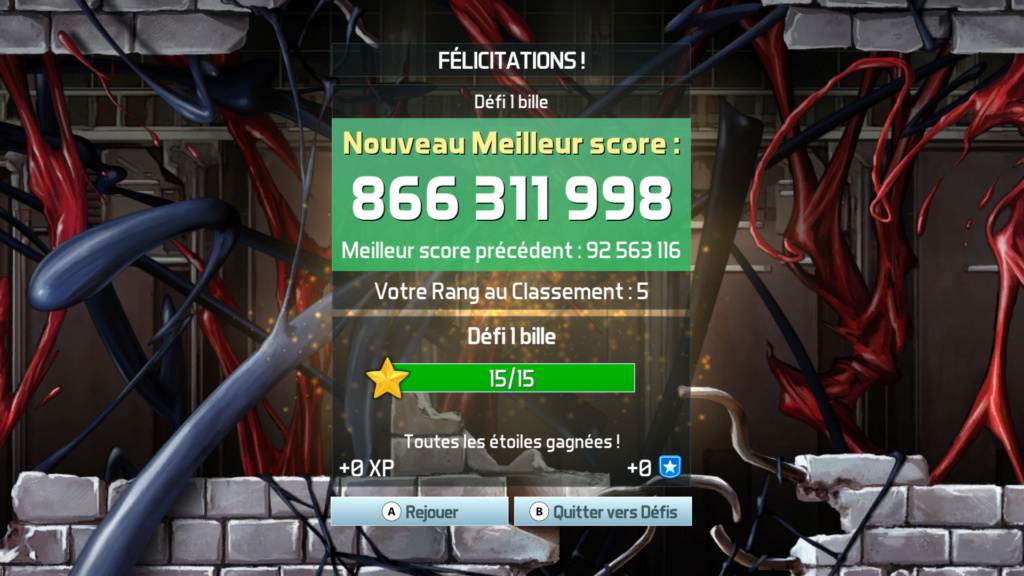 Invité

Invité

Bien joué Pouille !

wims

Admin


Défi Survie

Invité

Invité


wims

Admin


Défi 5 minutes
Il y a moyen de faire 240 millions mais bon pas réussi et ça énerve donc j'en reste là.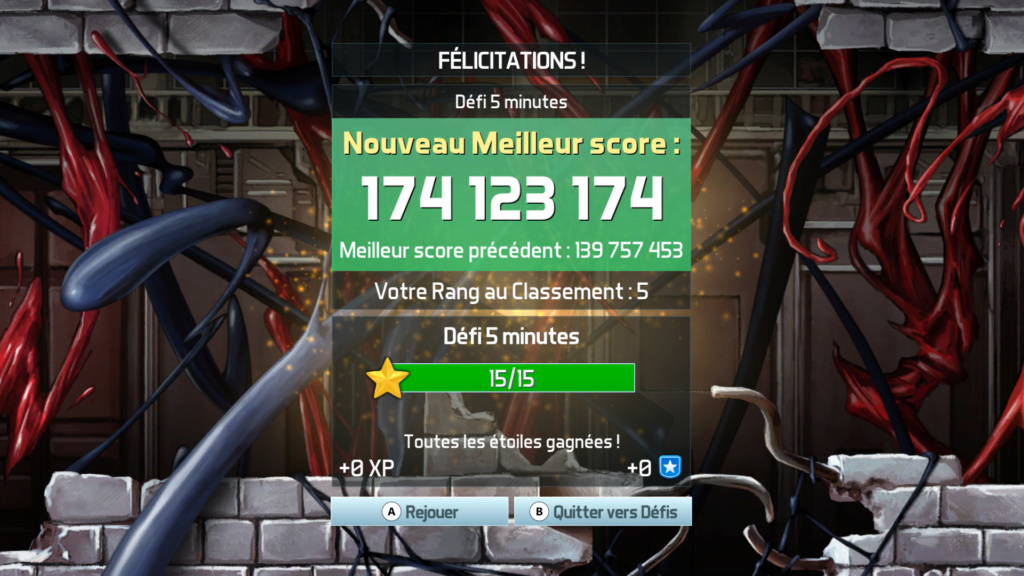 Invité

Invité

En tous cas bravo pour ce triple top10 poupouille !

Tu devrais les inscrire dans les top10s du LUP's Club.

wims

Admin


Dernière édition par wims le Sam 11 Nov 2023 - 9:27, édité 1 fois

wims

Admin


Hey Wims, you're not alone, this table's pretty cool!
Nah, in all seriousness, this is an excellent table and the first Zoltan Vari table where it really felt like he was willing to experiment. The real table this takes inspiration from is a 1988 Bally machine called Blackwater 100, where the gimmick was that you started each ball with multiball and had to complete features at every shot on the playfield. But Venom takes that formula and translates it into a more traditional, mode-driven pinball machine with a proper wizard mode. And my god, does it succeed - although it can be a tad of a long player, and the rules aren't too intuitive.
My strategy while playing Venom is to prioritize the SUIT targets, as those progress towards ball locks and light Anti-Venom for easy outlane ball saves and an extra ball. Once I have those lit, I'll focus on the rest of the game, trying to complete as many missions as possible before starting the wizard mode. All six missions are excellently integrated into the game, but I think the game doesn't do the best job at telling the player what they need to do during them; I had trouble during Planet of the Symbiotes until I read the guide and realized I had to complete all 10 targets during the mission to win. But this is all in all a minor complaint for me that could be a bigger deal for others. I'm also not fond of those "R" and "E" targets on the Jailbreak mini-playfield, I tend to never go for them and just let a random slingshot bounce take care of them.
With those complaints aside, Venom is a very good table with a creative layout, and an important table in Zoltan's design history as it introduced features like high-scoring combos to his games. A 4/5 effort. If you want a challenging table, you can't play much better than this.

richc111

LUPien timide


Page 8 sur 8 •
1, 2, 3, 4, 5, 6, 7, 8
Sujets similaires
---